William K. Derringer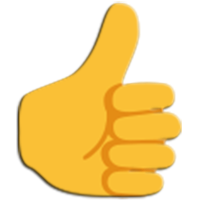 "I just wanted to write this letter and thank you for the outstanding job that you and your crew at Wagner Paving did with our parking lot project this past summer. Your knowledge and professionalism are second to none and I would recommend your company and your high quality work to anyone who is planning on paving or resurfacing.
Although you had several other projects that you were working on at the same time, you were very responsive to any questions that I had and personally checked in with me on a daily basis to keep me informed of your progress. I have received many compliments from our community as to how nice the parking lot is now. Our teaching staff and community are also happy that you eliminated the water drainage problem that we have had in front of our school for several years. Most importantly, you completed the job according to our specifications and within the timeframe that we agreed upon.
I appreciate the fact that you and your crew were willing to work extra hours to make sure that the job was completed when you said that it would be.
I also wanted to commend your project Superintendent, Bob Spitler. His leadership insured that your employees were on task and that the project was being completed to our satisfaction. It is rare to find someone who pays such "attention to detail" and does such high quality work.
In closing, I, again would like to thank you and let you know that it is without reservation that I would highly recommend Wagner Paving. Please feel free to have future customers contact me if they would like to come see your work or if they would like to speak with me about the great job that you have done for us."
William K. Derringer
Superintendent, Tri-County North Local Schools Lewisburg, Ohio