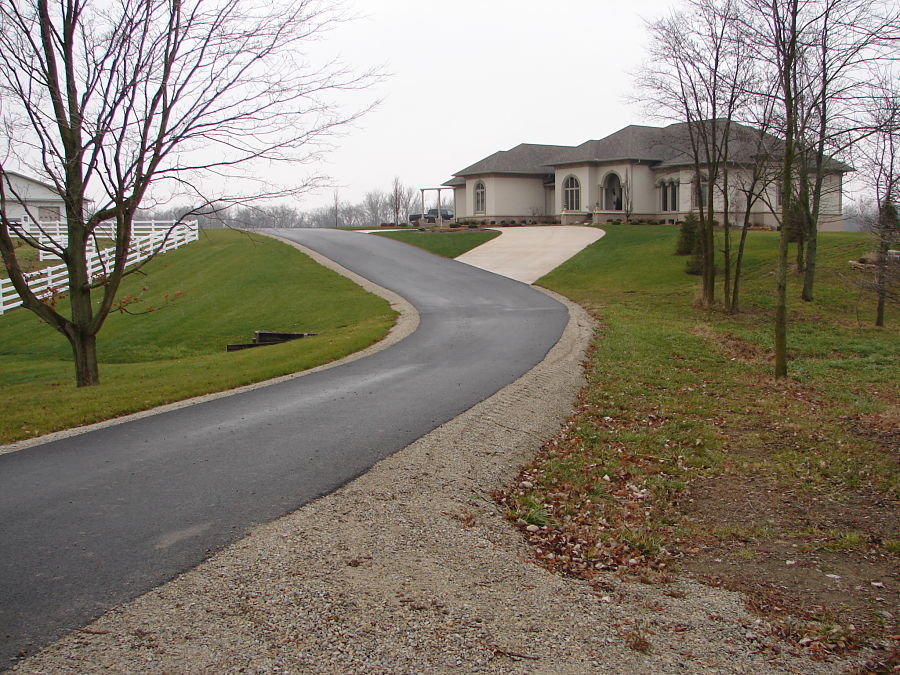 The professionals at Wagner Paving are dedicated to providing a wide variety of high caliber residential paving services from pre-maintenance with asphalt seal coating, to driveway crack repairs and patchwork, to complete driveway repair via excavation and replacement or new construction.
Your driveway is usually the first thing people notice when they visit your home. A beautiful designed asphalt driveway can make a great first impression, add value to your property, and increase your curb appeal.
Although it is true that a driveway can enhance the look of your property, a driveway must also be functional. From simply driving in and out of your garage each day, to your kids having a safe place to run and play, a driveway plays a crucial role in day to day activities. Our paved driveways are durable, aesthetically appealing, safe, and pleasant to drive on.
Our residential asphalt paving experts have the ability to fulfill your residential asphalt paving needs in other areas as well. Maybe you are looking to add a basketball or tennis court, bike or walking path. Whatever the project, we have the residential asphalt paving equipment and experience required to complete your paving job.
When the time comes for your asphalt paving project, our professional paving experts will work with you to design a plan that enhances the value, function, and beauty of your home. We want our residential customers to make the right decisions. We provide the information and expertise to make that happen. Our friendly and helpful staff is here to answer any questions concerning our company or our residential paving services.